Här nedan följer en artikel skriven av Bimal Osti, vår projektledare på plats i Nepal om vårt första halvår och våra strävanden att lyfta tidigare traffickerade kvinnor ur en desperat situation och ge dem hopp och nya livschanser.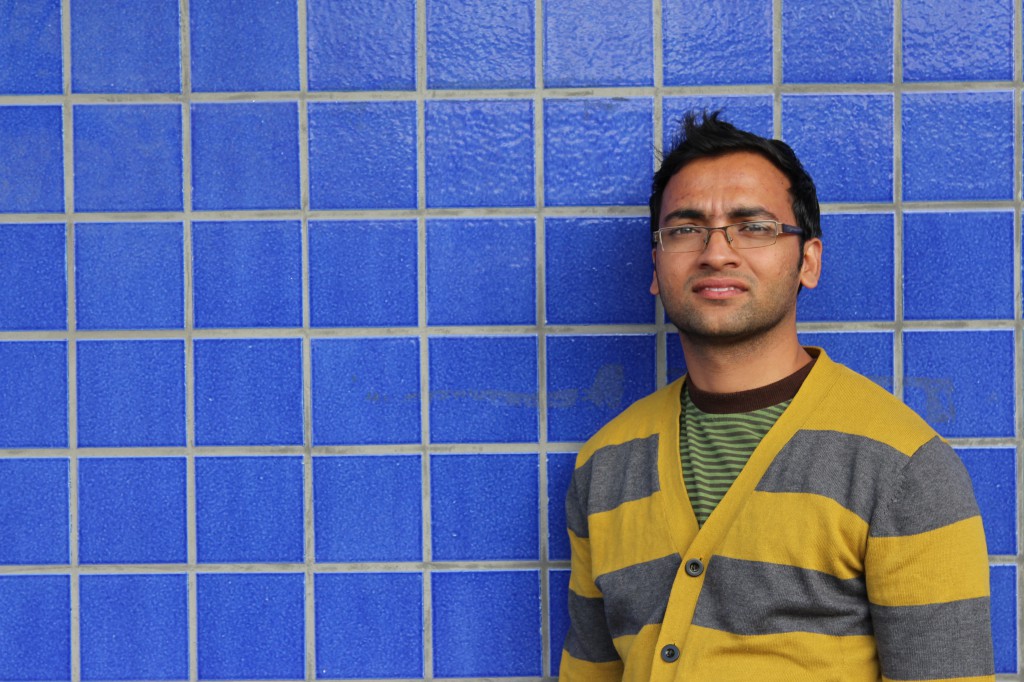 Den första tiden har varit intensiv på många sätt och mycket återstår. Fortfarande har vi inte ekonomin att vara långsiktigt uthålliga. Vi kör fortfarande på en miniminivå som ändå inte kommer att räcka 2014 ut om inte försäljningen tar fart.
Men det är mycket glädje. Så många uppmuntrande ord. Så många segrar i det lilla. Den tysta rädslan som byts i leenden. Här är historien, sedd från Nepal.
First Six Months in Nepal as a Project Manager
 I always felt helpless when I saw those trafficked and prostitute women. I know few organizations who have been working for them but they usually forget that it's not easy to change their life. They always try to rescue them but they forget to re-establish them in their society and also in their own life. Even sometime I used to visit dance bar and other clubs where I can see very young girls involved in prostitution as a bar dancer but there was nothing I can do for them.
Sometimes I thought we were given hearts to feel others pain and sorrow, I always felt helpless when I saw them. Finally by a higher power or fate I meet with one Swedish man Mikael Lestander. He has the same feelings like mine and we decided to work together. Now he is the responsible person in Sweden and I'm responsible for every work in Nepal. Before we planned to work in a large scale but due to lack of fund and due to lack of possibilities to sell our product in Sweden we decided to start it in a small scale only with two seamstresses, one house warden to take care of them, one trainer and one project manager. We also have other supporting people in Milvea changes Nepal who has been regularly helping us during registration of our organization, during preparation, planning and lots of prayer and helping us to create a good friendly environment. We have our church pastor and Moonlight Children's Home advisor committee to advise us.
Finally after long preparations we start to work from March 2013, we also registered in our Government. The first month was totally crazy month, this was new work for me, I even didn't know how to start and how to collect all those ideas. But I knew that what I've been doing and I knew my target group was those needy women who really need a chance and opportunity to change their lives. I knew a few organizations who have been working for trafficked women and former prostitute women. But I didn't get proper response from them, they were big organizations and we just started, so they hardly trusted us. I knew there were lots of those needy women but as you know it's not easy to find them easily because trafficking and prostitution is not a good topic to discuss here in Nepal and in Asian countries.
After long preparations and contact with so many people finally we were able to find two seamstresses for Milvea changes Nepal. To make our work friendlier we choose one ladies house warden who can help them physically, mentally and spiritually as well and one ladies trainer who helps them to learn sewing. We arranged accommodation, food, training, education and regular psychological support to support them and help them change for a better future. I tried my best to help them in every way so they can forget their past and think about their bright future with hope and courage. There were so many sad time for me when I heard their real stories from them. It was horrible and painful to hear them but I must have to do that to help them change, several times my eyes became wet when they explained their stories. How can people treat each other like that? All of us are humans from the same father, girls are not like cattle to sell and sex is not business, it's something to take place between equals out of love.
We had one seamstress who was totally destroyed, physically and mentally as well. She even afraid to come in contact with other people, especially she hates men and she has got reason to hate them. She even didn't know how to talk properly. Slowly when she saw our love, care and kindness she starts to change physically healthy, mentally out of pain and starts to talk with people . After two months of our training one of our seamstress found her lost husband and they decided to stay together with their son so I made papers of agreement between them and between our organization so he will take care of her properly. Now she is working in one small garment company. When people know that she has been gaining some skills they tries to show interest to her, they thought now she is not useless any more.
First six months of my work were quite stress full due to new work and I've been also working in another organization Moonlight Children's Home for orphan and needy girls. I decided to work for those needy girls either orphan and needy children or trafficked and former prostitute women who has been neglected in our society, where they prefer boys than girls. It was so hard for me to co-operate with other organizations, it was so hard for me to find the right place to buy machines, garments and other related equipment for sewing, it was hard for me to make them believe that their life is changing and they already left their past behind them. But after all those obstacles I feel so happy when someone told me Bimal You have been doing great work. I felt like in heaven when those seamstresses thank me, I filled with joy when I saw their progress and passion to live a different life, I felt so blessed when I saw they were back to their society, they gained their self confidence and they got attention from their families. That's all I have been expecting, nothing more .
I came from a very poor family background so I can feel and understand them very well. When I become sad I use to look those people who have a miserable life than mine. I would like to thank Milvea Changes Swedish team who has been supporting us for a long time and looking after our financial things. Now we have three seamstresses who have been working with us. In six months I gained a lot of experiences and knowledge which will make my work easier in the future. More than myself our seamstresses gained a lot of things from us which is remarkably impressive. Six months is not enough for us to make them well trained professional women that's why we planned to keep them 2 years with us so they'll have good start in their new life. But on the same time we encourage them to make connections with their friends, families and relatives. Some of our seamstresses even have children so we've been looking possibilities to support their children.
It is always hard to start new work but when you have passion on your work everything becomes easier for you and you never feel tired and frustrated. The main thing which always encourages me to work for them was their painful stories. If they can survive from such a hell life then why I can't work more and try to reduce their pain and anger to this human society. So far we are able to gain our goal to make them happy and make them able to face this society again with a better life. So I urge you all to help us in this humanitarian work to save those women. Our small help can change their life.
Bimal Osti
Project Manager
Milvea Changes (Nepal)